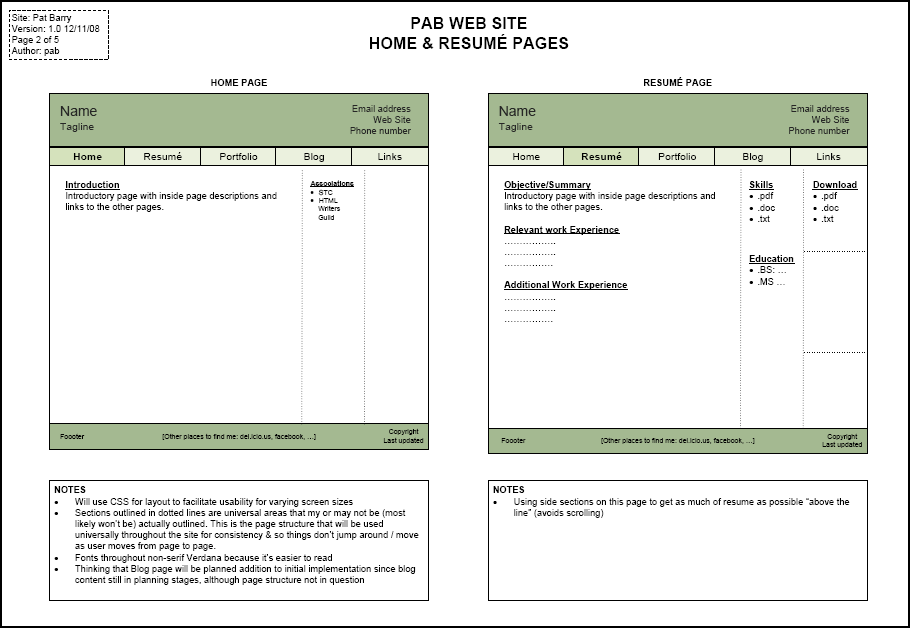 Information Architecture
I was a team member on two information architecture projects at Allstate Life Insurance Company. In graduate school, I studied examples of good and bad web site architectures and developed the architecture for this portfolio site.
Portfolio Categories
Skills Used
HTML, XHTML
CSS
JavaScript
Document Object Model (DOM)
Site planning
Usability test planning
Web page design
Information architecture
Usability principles
Spatial perception
Application testing
User documentation
Visio
PowerPoint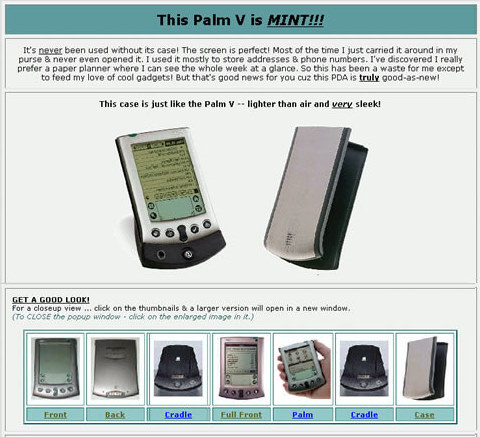 Web Design
I wrote my first web page about 15 years ago and have been using HTML ever since. The photo viewer shown here uses CSS and JavaScript. I converted a user manual I wrote into a web version and developed this portfolio site as well, all by hand using Notepad.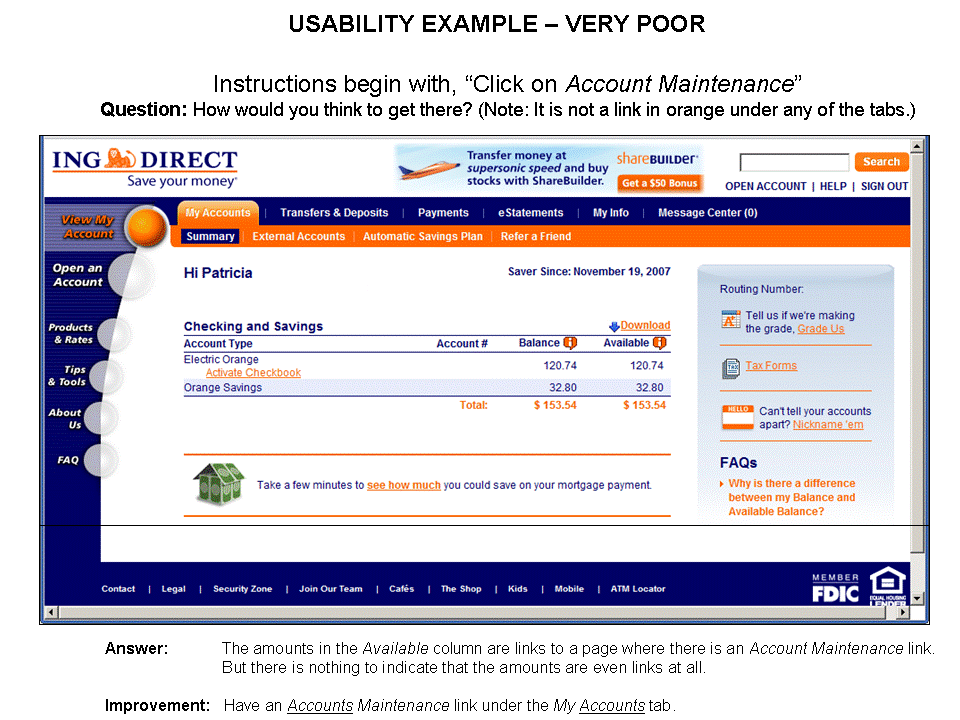 Usability
I performed a heuristic usability review of a web site maintenance application and the client implemented several of my recommendations. I reviewed a camera relative to well-established usability criteria and developed a usability test plan for a university's web site. I also collect examples of poor usability and share the best one here.